Roundtable Event
How CUs Are Using Business Intelligence and Data Analytics
09.20.2016 - 09.20.2016 (tech)
1 pm central Online via Adobe Connect
Join 3 Councils peers as they share how their credit union is tackling "Big Data" and acting upon their business intelligence.
Bring your questions, and your suggestions, for how credit unions can benefit their members and the bottom line in a world of ever expanding information.
Meet Your Speakers: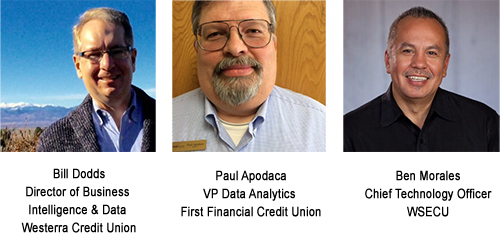 December
Sorry no events this month.